An overview of the Tarnagulla Photo Gallery.
As part of the ongoing work we have been doing to preserve the history of Tarnagulla, we have recognised that there are a lot of old photographs, documents, newspaper clippings, etc that exist which give us a great insight into our history.
It has been our priority to ensure these are not lost and hence a lot of effort has gone into scanning and cataloguing these images.
In addition to this we have been working to upgrade our photo gallery to provide some new features and present an easier to use interface. Our main priority is to ensure these documents are preserved and available to everyone to view.

The success of this collection is a direct result of the wonderful images that people have provided. A large thanks must go to those who have provided these images.
The gallery is designed to allow users to interact with the images by viewing, leaving comments and allowing registered users to add new photos.
If you have images that you would like to have included in this gallery then you are able to register and upload these yourself (covered separately) or you can send these to us and we will be only too pleased to help.

Finally, please feel free to send any feedback or questions via email. We are always looking for ways to improve the experience and appreciate any suggestions or comments!

Regards,
Cameron Clark.
Tarnagulla Gallery Administrator.


How to use the Tarnagulla photo gallery.
The photo gallery can be found via links on the main Tarnaulla.org page or directly via this link.

The following is an overview of how our Tarnagulla photo gallery works.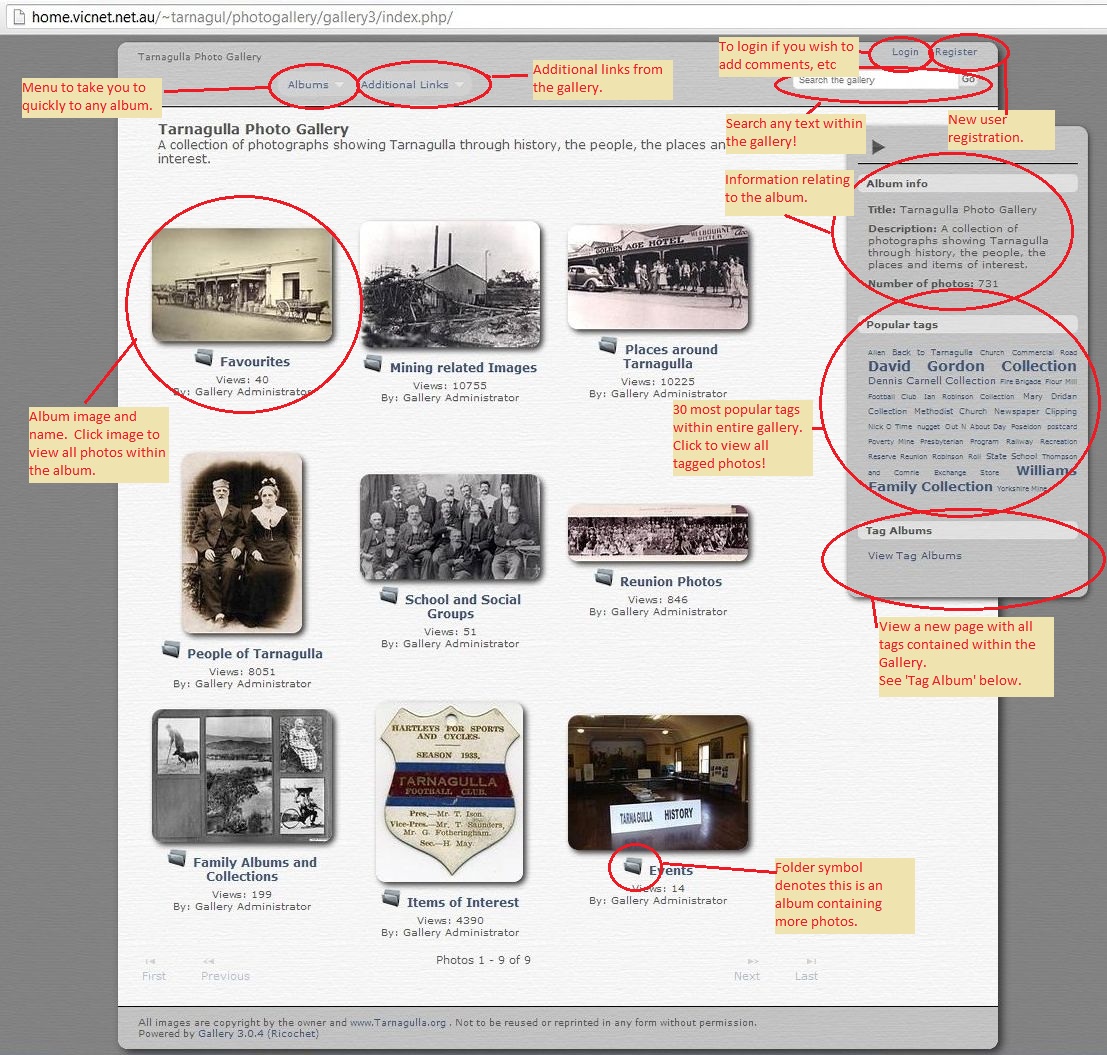 The Main Tarnagulla Gallery Album Page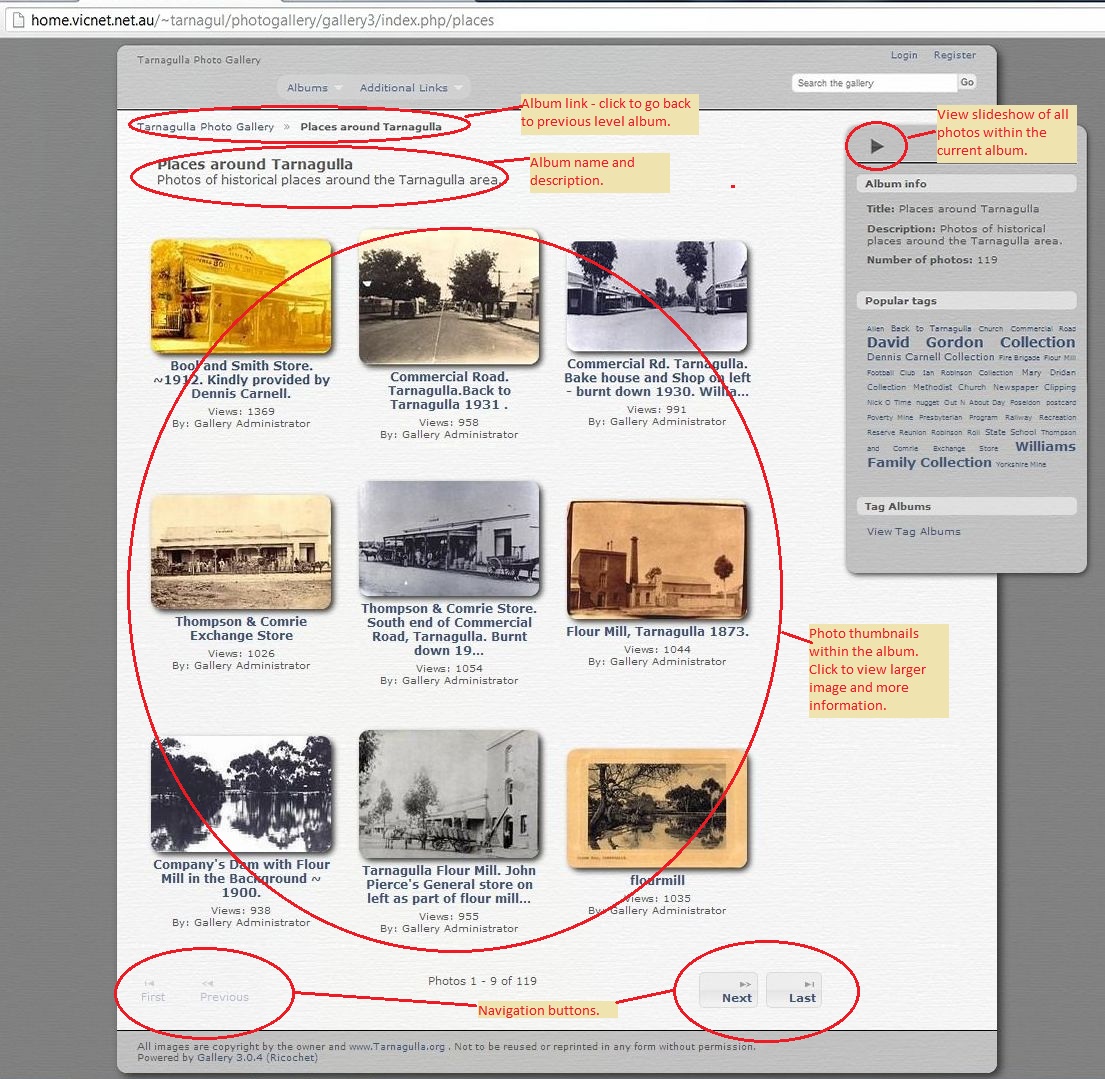 Viewing the contents of an Album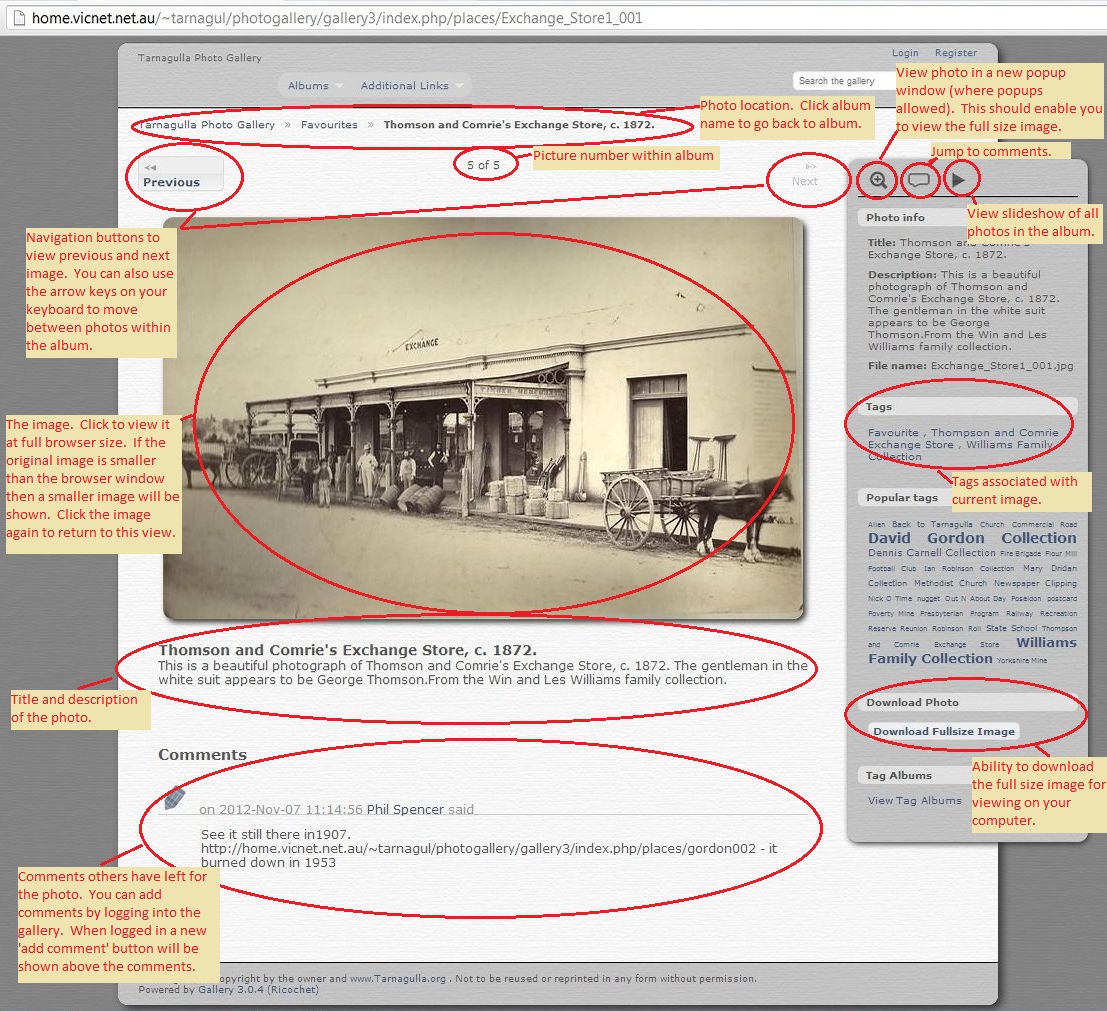 Viewing a photo in detail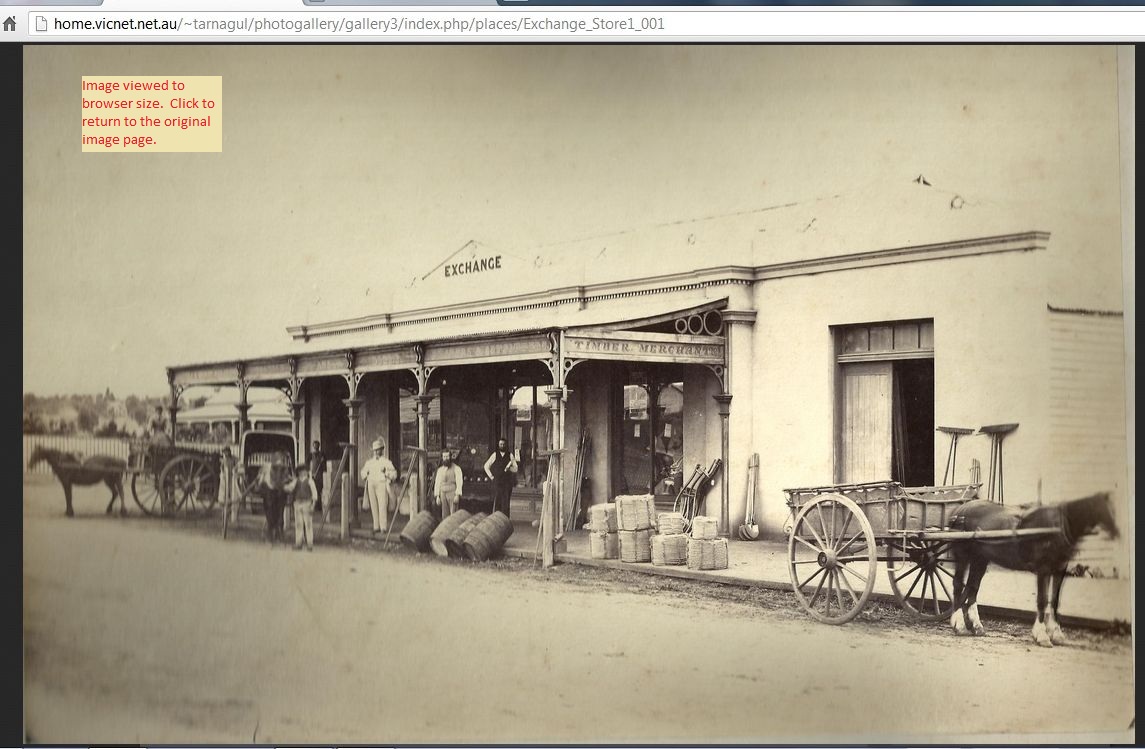 Maximising to the browser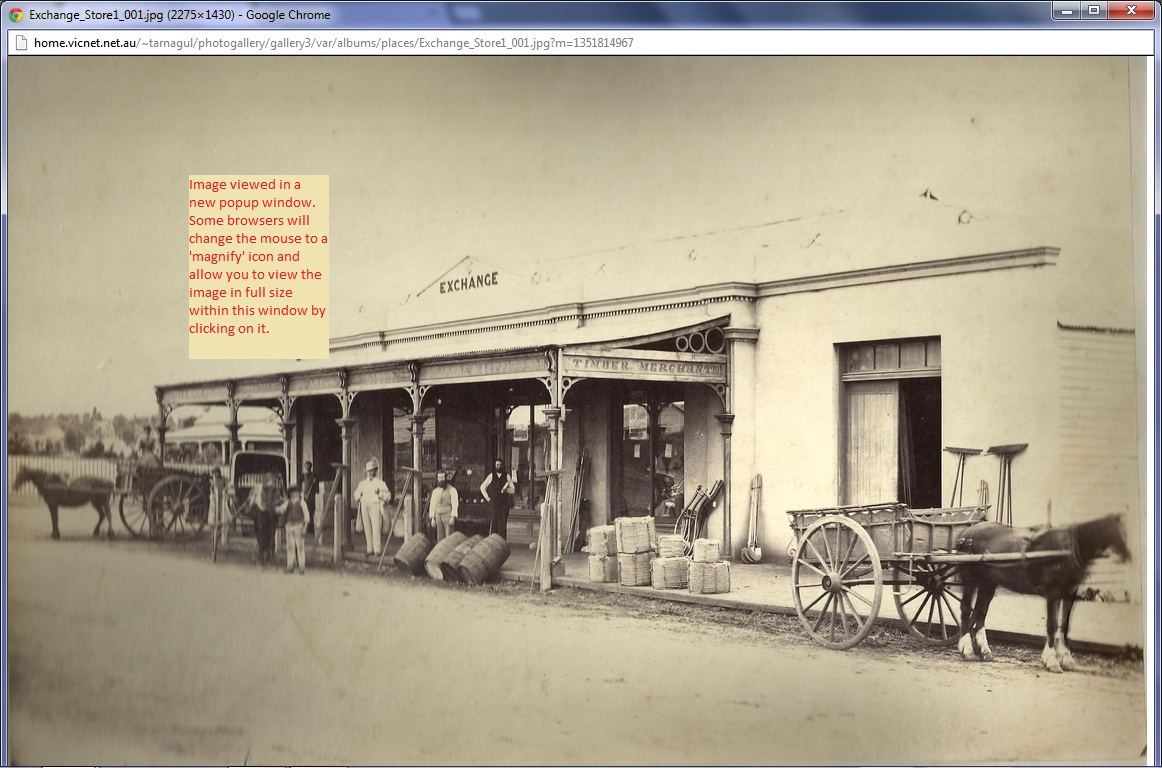 Viewing in a popup browser window.
(Note this is only available where popup windows are enabled in your browser).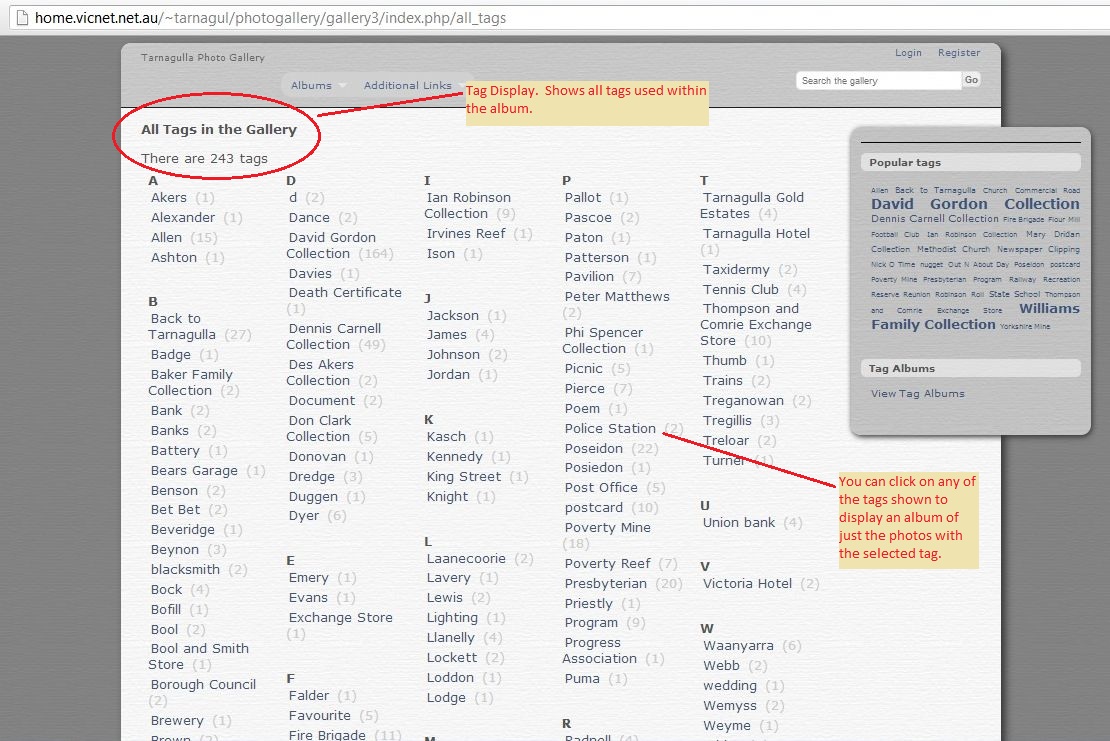 Viewing Tags page.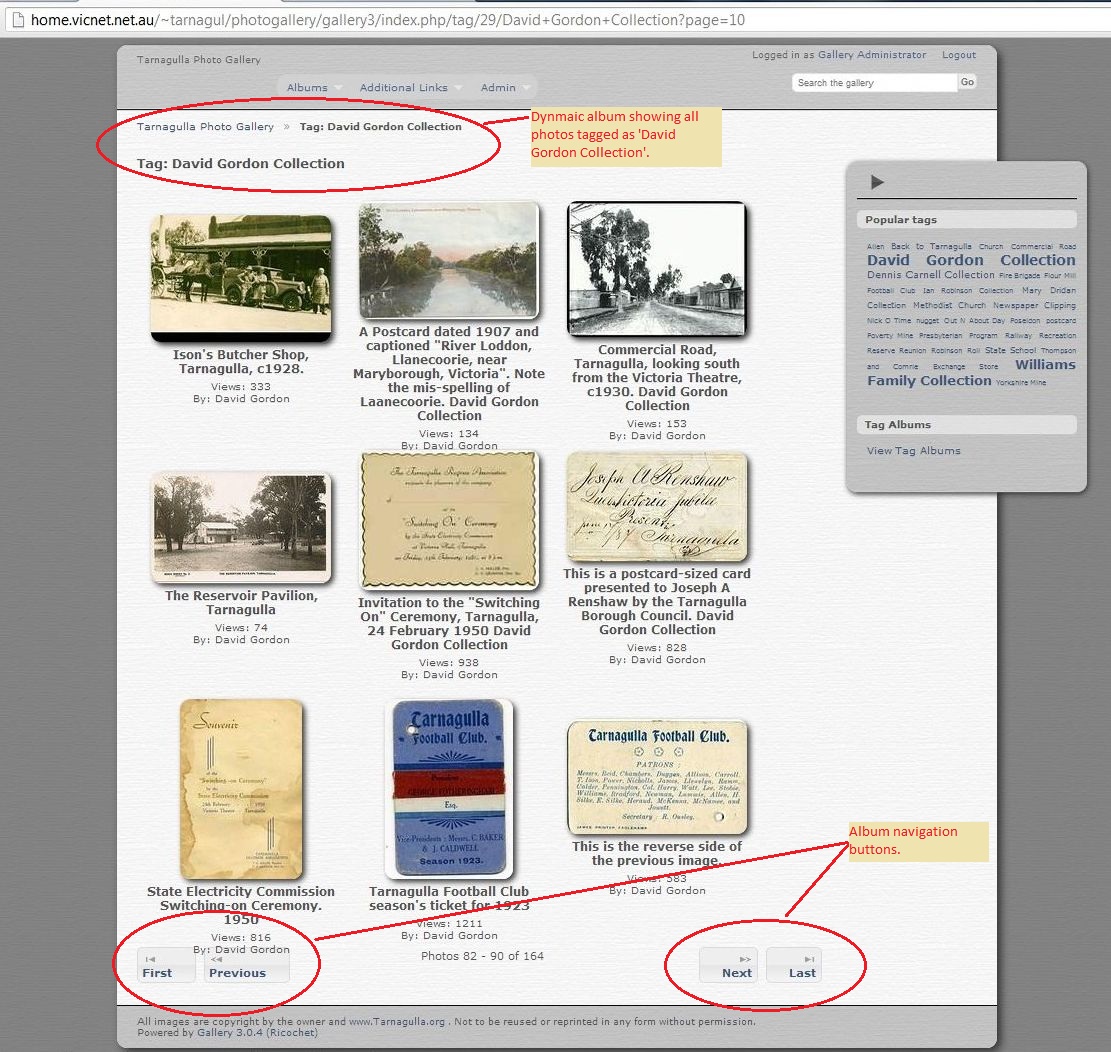 Viewing a Tag Albums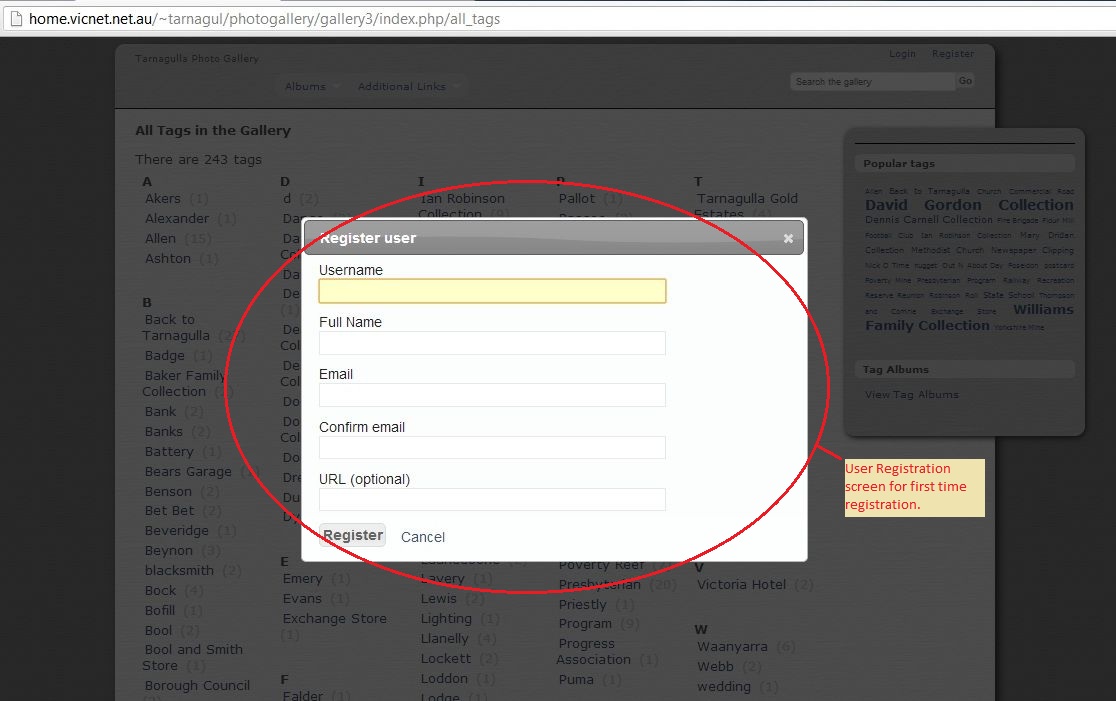 Registration screen
Complete the information required and hit register. That's all there is to it. All details are stored securely and will never be onsold or passed to any third party.